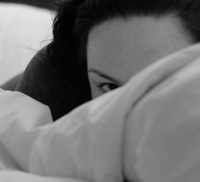 I'm just a gal. A thirty-something, very young, early forty-something* just-beyond-thirty-something, oh hell…a forty-something kind of gal. With a husband, a cat and a dog.
I went gluten free in July 2012 and while I do share what I've learned (and even some fun recipes from time to time, this isn't a blog about being gluten free.  It's mere about someone who happens to be gluten free (and misses pizza like crazy) and lives in the San Fernando Valley.
Not much more. Not much less.
When I'm not here or blogging over on my business blog, you'll find me doing one of the following: teaching technology to local middle schoolers; speaking, training or consulting with small businesses helping them to transform the business they love for the life they desire; reading, shopping or attending concerts and shows in the LA area.  And with luck, there'll be some travel and photography tossed in with that mix.
I'll often refer to my website and business goings on in general terms, but for the most part, this is my personal blog where I rarely (if ever) practice what I preach. It's just for fun and I spend more time blogging about my life in and around LA than my business.  And the cool thing, I often get approached by local LA businesses to host contests, giveaways and special promotions.
I've had some crazy stalker-like issues in my recent not-all-that-distant past (that finally seem to have abated – only took about 5 years, give or take), so I tend not to go into too many specific details about my life (or my business).  And other times, I say fuck it and share whatever the hell I want.
You're more than welcome to contact me directly via email if you feel that you need me for any reason.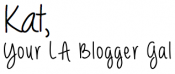 *it took me six months to finally change that and admit on my bio to being "forty-something" (it sounds so old)