Remember back in 2005 when INXS was searching for a new lead singer to replace Michael Hutchence?  The band seized the reality TV bandwagon and took the search to TV.  For weeks we got to listen to some great singers adding their twist to the classic INXS songs.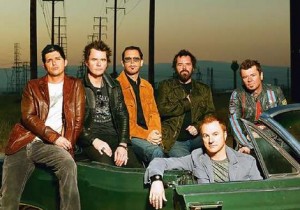 In the end, they went with Mr. Attitude himself, JD Fortune.  While I'll admit that he sounded great, I thought he was a bit too cocky and immature. I was rooting for the other guy. But whatever, it wasn't my band after all and I'll still have my memories from that show back in the 80's.
Well, turns out, after 23 or so months of being on the road together, JD says that he's been fired from the band.  He reported on Canada's Entertainment Tonight that he's essentially broke and living out of his car or on friend's couches now.
Really, 23 months on tour and you've got nothing to show for it?  I always thought it was a temporary gig to begin with and that there were no promises beyond that one album.
I think I love this quote from BBC News best as it really seems to sum things up…"the singer admitted his dismissal may have been linked to a cocaine habit he developed while working with the band."  But yeah, you have no idea why you were fired and they screwed you man.  Whatever.