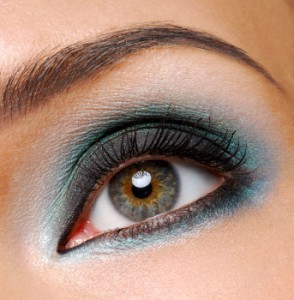 I'm on a quest.  Much like I was looking for the best drugstore mascara not all too long ago (found it…Maybelline Stiletto).  This time around, I'm looking for the perfect all over eyeshadow.  You know, that one shadow that you can wear daily that doesn't necessarily look like you're wearing shadow, but just kind of makes you look put togther.
For as long as I can remember, I've just used the same blush that I was wearing as my all over color.  Then I started to add a highlighter to my browbone.  Now that I'm working again (and networking and doing speaking gigs), I feel the need to look a bit more polished day to day.
I have two MAC colors that I picked up, but I'm not completley happy with either.  The one is goldish and well, has a bit of sparkle.  The other is pink and matte, but I think it's just a tad too dark.
So I'm wondering, if you wear shadow and just use that one, all over kind of color, what do you use?  It can be drugstore or department store (since the shelf-life is so much longer than mascara I'm okay spending a bit more).  What works for you?