Now, I'm just in need of some iPhone app suggestions.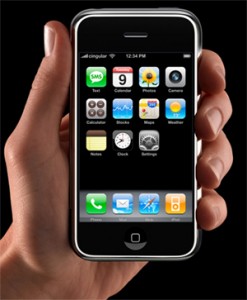 Yes it's true.  We got ourselves an iPhone.  I say we because well, we're sharing it. Basically, its taking the business number and handling all of that. Plus, its enabling my husband to play around with apps and learn how to design them himself.
Truth be told, since I'm the one that works from home and carries the purse, I'll most likely be the one that carries the phone.  Which means….I get to get me some fun apps!
So what do you suggest?  What do you have that's fun?  What did you get that you actually find useful?  What did you  get that was a waste of money no matter how cool the reviews were?
Spill it!!
As it is, I can't wait to start playing the Oregon Trail!  Can I get a flashback worthy woohoo!!  Here's to dysentery…