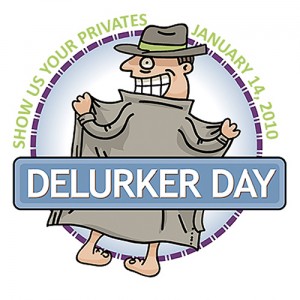 Whew, I almost missed.  Thank goodness for the famous Twitter party (and the fabulous @MrsFlinger).
The process is simple…stop by and visit your favorite blogs that you never get around to leaving a comment and and well, comment.  You don't have to be brilliant.  You don't have to share your life story.
Just take a moment and say Hi!  Tell someone how much you like following along.
And while you're at it, don't forget to say hello below.  I promise, I don't bite.