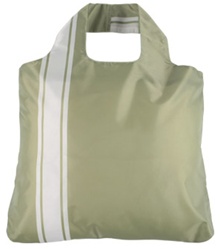 Enter for Your Chance to Win an Envirosax Bag!
The good folks from Envirosax contacted me and asked if I'd be interested in doing a giveaway here.  I'm all about using reusable bags for shopping that you better believe I jumped at the opportunity.
The goal was to get it up about a week ago and tell you all how great these bags would be for the dad in your life.  But as you all know, I've been so busy that I just didn't get around to it.  I was also waiting for the bags to arrive so I could see just which designs I was giving away.
I don't yet have my own Envirosax bag (well, when you have 10+ large canvas sacks, there's just no need to buy the bags), so this was my first time seeing them in person.  Wow, not only are the bags HUGE, the designs are just way cute.  So as they say on their site, you can spread "the eco-friendly message with style!"  And the convenient part is that they fold up nicely so that you can keep one in your bag – no more forgetting your bag back at the car.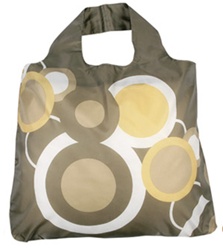 I think my only complaint about the bags is that I'd love for a longer handle.  These bags can hold SO much stuff, that it can often make carrying the bags difficult.  With a longer strap that can go over your shoulder you can not only carry more weight, but you can also have your hands free to do the important stuff like unlock the door.  For many, I'm sure the handles are just fine (and can indeed slip over the shoulder), I've just gotten so used to my canvas bags with their long straps, that I like when my bags sit lower on my body and not right under my armpit.
Eh, it's all preference and these bags are so cute (and fold up so tiny), that it more than makes up for it.
Be sure to follow them on Facebook as well, as they've been known to host more giveaways there.
To enter for your chance to win one of these two bags, just leave me a comment telling me why you'd love to win one or where you would use your bag.  The winner will be chosen at random through Random.org.
Fell free to tweet, blog or post this on your Facebook for extra chances to win – just make sure you give me the link so I can verify the posts.
The contest will close on Sunday, June 21st at 11:59 PM (Pacific)
Good luck!!