Back in July, one of the business coaches I follow wrote a post about her top five travel destinations.  I've been sitting around pondering this since then.  Right now, with the mere thought of school starting up again shortly (and no, I haven't yet written my syllabus thankyouverymuch), I'd be happy to go anywhere nice – no, Fresno didn't count – for a weekend away.  I'm not picky though, I'd even be happy to go somewhere in October if we can't squeeze it in right now.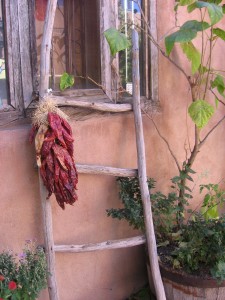 Then again, I'm really missing my friends back in Albuquerque.  More so now that I've been working their websites and helping them get their social media on.  In that case, I'd also be thrilled to set up a quick business trip (and have the chance to enjoy some green chile again).  I've decided set that one in motion and am using the network of my friends, to help to arrange a group that's up for a training.  So I see that one happening within the next month or so.
But on top of my simple requests to go anywhere, here are my current top five, dream vacations (in no particular order)…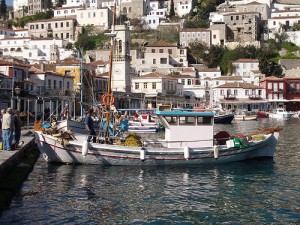 Greek Isles
I fell in love with Greece back when I was in high school.  After my graduation, I was lucky enough to enjoy 24 days in 13 countries.  Yes, it was a whirlwind trip, but I did get to spend 2 or 3 nights on the tiny island of Hydra and really fell in love.  Well we may have had bed bugs (and I still bear the scars from them), the island itself was glorious.  I've been dying to go back ever since.  And I'm sure this time, I won't get quite so drunk on the Ouzo (hey, I was 17!)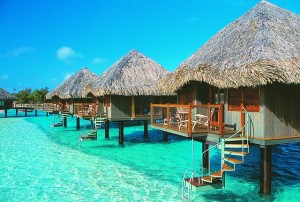 Tahiti

When we were planning our honeymoon five years ago, this was my dream honeymoon.  With a workaholic husband, it was perfect to imagine him having to be unplugged and away from work the entire time.  Plus, that glorious, blue-green water and those grass huts right over the water.  Talk about romantic.  This was what I wanted.  And still, this is what I want….nothing but water, sun (sunscreen), a good book or three, and my husband in a hammock and I'll be fine.  Really, what more could you ask for out of a vacation?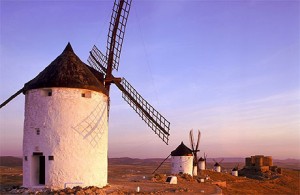 Spain
I'll be honest, until I started watching Spain: On the Road Again on PBS, I never really had much of a desire to see Spain outside of visiting with a dear friend (and former teaching colleague).  Now that I've seen the entire country through the eyes of Gwyneth, Mario, Bittman and Claudia (and my friend's photos and stories) I want to see it all!  And I want that manchego and Rioja.  And windmills, I want to see those windmills.  And in the meantime, I'd get to visit with a dear friend.  A perfect vacation in my mind.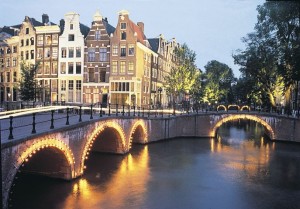 Amsterdam
Amsterdam was one of the countries I was lucky enough to visit in my whirlwind European trip back in the late 80's.  There was something about it that I loved.  The canals, the small feel in a big city. The crazy nightlife…all of it works.  Then there are the museums (Anne Frank's attic hideaway is mind blowing to witness in person).  This time around though, I'd like to also step out and see a the countryside.   Again, the windmills draw me in.  And who wouldn't love to see tulips for miles?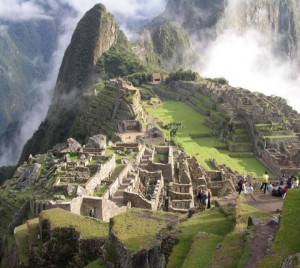 Peru
This has been on my must travel list since I was in 4th or 5th grade.  I remember learning about the 7 Wonders of the Ancient World in social studies.  And while I just now realized that Machu Picchu is not actually on this list, for some reason, it was during this time that I first learned about it.  And ever since then, I've wanted to go.  Sadly, my teaching friend (the one that now lives in Spain) once lived and taught in Lima, Peru as well, but I wasn't able to visit her.  I swore that I'd max out my credit cards if I could just get myself there.  Unfortunately, I was in grad school and my credit cards were already maxed out.
What's on your list?  Where would you love to go for the first time or revisit if you could go anywhere in the world?