Last year was a big year for me. While I won't say it was a great year – way too much loss and confusion – it was still a year where I learned a lot.
In hindsight, my theme for last year was "letting go".  I believe I recognized it and owned it early on.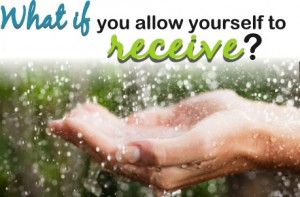 This year, I'd like to continue releasing and letting go of what no longer serves me…but I'd also like to allow myself to receive…with ease.
After all, what good is letting go if you don't allow to receive something new and better, right?
What's your word or theme for 2015?