Starbucks' cranberry bliss bars and peppermint mochas.  Booyah!
Now if only we could get Starbucks to make the dark cherry mocha I had in Dublin last year available here.  Man, that was good.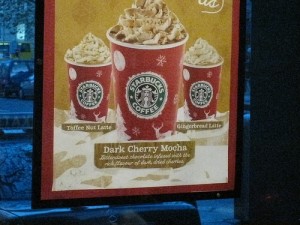 If you want to try making the cranberry bliss bars yourself, there are plenty of copycat recipes online (here's one here).  I haven't tried it yet, but this year just might be the year.