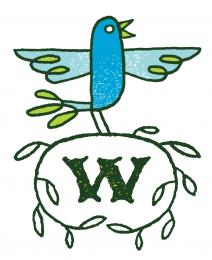 A little known secret about me…I love, love, love to enter contests and sweepstakes (which is probably why I enjoy arranging for the contests on ConstantChatter too).  I haven't done it much here, but in my not so distant past, it wasn't uncommon for me to create massive lists of various contests.  And lucky me, I've even won one or two – sadly, no cars or awesome vacations, but some fun things like a necklace and some bath and body products.
Well, I recently heard about the Wanderlust Festival. To be honest, I've never heard of the Wanderlust Festival before.  But, then again, I've only recently started trying yoga.  Basically, we're talking about a lifestyle festival combining music, the world's top yoga teachers, organics, and sustainability in the breathtaking Tahoe, CA.  Music artists and yoga instructors such as Shiva Rae, Seane Corn, Baron Baptiste, Moby, Thievery Corporation and many others will be featured.
Seems the folks behind Wanderlust are  teaming up with Honest Tea (some yummy bottled tea!!) and Whole Foods and giving away a pair of tickets, with full-access to the festival, three yoga classes and access to the stage INCLUDING a two night stay at Squaw Valley Lodge and a $500 American Express Gift Card.   And on top of all that, the winner will also receive a one year supply of Honest Tea & Honest Ade.
They're also doing some first and second prize winners as well, but you'll have to check out the official rules and whatnot for the details.  It's pretty much a text-to-win kind of contest, so head on over to the nearest Whole Foods before 5/31 for the correct key word that you can find on their specially-marked displays.
Me, I'd be happy just to visit beautiful Lake Tahoe, work on my savasana and drink my iced tea!
Best of luck!