I've been participating in NaBloPoMo for the past few years.
Some years I finish.  Some years I give up.
I wasn't going to participate this year since I've kinda abandoned this blog (seems I spend most of my time on Facebook these days).  But I thought that maybe this might be just the motivation I need to get things going again.
Thing is, counting this personal blog, I also have two other business blogs and a newsletter.  And if I stick to writing on all three, daily….well, that's a lot of writing!
So I might just switch things up a bit and instead of posting at one blog or on each daily, I'll commit to writing (and posting) daily across all three blogs.  And I'll still be writing for my weekly business newsletter.
And to give me something to focus on…I'm thinking I'll go forward with a 30 Days of Gratitude theme.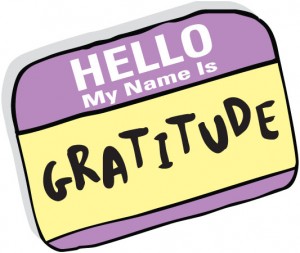 DAY ONE – Just Breathe: I just had a meltdown carrying the groceries and wet laundry from the car to my door.  You see, I once again seem to be sick (waiting for the doc to call in my prescription to the pharmacy) and just the short walk from the car to the door left me stopping twice.  By the time I made it inside, I just lost it and started crying like a baby.  Which then led to a little bit of a panic attack…seems when you're having trouble breathing, your nose is clogged and you start crying…you have even MORE trouble breathing.  When then leads to the holy shit panic attack when you realize that it's even harder to catch a breath.  Luckily I was able to talk myself into slowing down and leaving the crying behind for the breathing.  So for today…I am grateful that I can breathe easily and effortlessly.