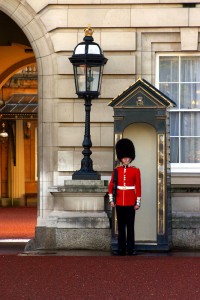 British Airways is doing this new promotion with a couple entrepreneurial organizations.  Their goal is to promote international travel as a way to build your business.  Totally cool, right?
I mean, check out what I won:
Flight to London
Welcome and introductory events in the US and London
Meet and mingle on board with other winners
A networking forum with top business leaders
Presentations and discussions on how to do business in the UK and abroad
A one-night stopover at the Sofitel London Heathrow Hotel
Complimentary Heathrow Express tickets if you need to go into central London
And then after the actual event, I can fly on to ANY destination that British Airways flies..for as long as I want…and then they'll fly me back home to LA.  That's AWESOME!
But…um…I won't be going.
First off, I can't really take the time off teaching.  I mean, when you're a teacher, you pretty much know your schedule in advance. And to take an extended time off, in the middle of the semester, is just well, bad form. It's even worse form considering I'm the lead teacher this year.  And well, I'd really like to keep this job.
On top of that, this trip would cost me a pretty British pound.  While the flight and conference is covered, you'll notice that there's no food covered and they only have one night at the hotel.  So if I stay any longer – or take advantage of the flight to the destination of my choice – that's all going to cost extra.  And by extra…I mean British extra.  We all know how just stepping into London automatically doubles the price of anything you'd buy in US.
So as cool and exciting as a business trip to London just might be…I won't be going at this time.  Some other lucky winner will be going in my place (since the prize was non-transferable).  And knowing that everything happens for a reason, I'm sure something truly A.MA.ZING. will be right around the corner.  Can't wait!
Photo: Photogen.com