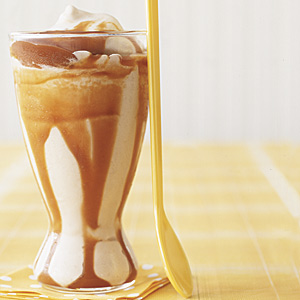 Earlier this week, I mentioned the awesome Got Milk? event at BLD and their delicious (and sometimes odd) milkshakes. At that time, I wasn't able to share the killer Caramel Tequila Milkshake.  Lucky for you, the Got Milk? gals took pity on me and tracked it down!!
This tasty concoction was created by BLD Restaurant Chef Mariah Swan.  Did you know they regularly hold Milkshake Madness events at BLD?  I didn't, but you better believe I dug up the deets to share it with you.  The next two Milkshake Madness events are Sunday August 23rd and September 27th starting at 5:00PM. Until then, let this creamy adult milkshake help you stay cool this hot LA summer.
Just remember, if you decide to do shots before or after imbibing in this drink…you're on your own!  Enjoy!!  😉
CARAMEL TEQUILA MILKSHAKE
1 pint vanilla ice cream
1/4 cup caramel sauce
1/2 cup milk
2 shots of tequila
Combine all ingredients and blend. Divide between two glasses and top with whipped cream, a drizzle of caramel sauce and enjoy!
Thanks to @Freddysmama and the entire LA-based Got Milk? team for hooking a gal up