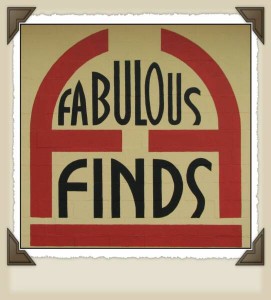 Wish Studio Blog : I found this blog by following a link that Jennifer from Artizen Coaching posted on her Facebook Page.  They may be most known for their artist retreats and classes, the blog is great for anyone trying to embrace their more creative side.
Bessotment : Once again, Kimberly from Tranquilista turned me on to this.  Part of our on-going Tranquilista Lifestyle course is to keep a visual journal.  I'll let you in a little secret…mine is not doing so well.  But if you want to see some beautiful and inspiring works of art, be sure to check out Hope's pages.  Wow.
Paperback Swap : I recently posted on Facebook (yes, I'm on there almost daily) that I was looking to borrow a copy of the The Girl With the Dragon Tattoo for our next book club read.  A friend of mine suggested that I check out Paperback Swap.  While I wasn't able to get a copy of the book (yet), I was able to get rid of 4 books that I was no longer interested in.  Basically, you "trade" books for credits and each time to send out or swap a book, you get a credit to "purchase" or swap a book from someone else.  All it costs you is the media mail shipping.  I love that they even provide printable labels.
TeaZazz : This is my new favorite drink.  Basically, it's lightly flavored iced tea that's been carbonated.  So it's a bubbly iced tea!  I've only tried two flavors (peach and kiwi strawberry), but both have been yummy.  My only complaint is that it's not so easy to find them.  Right now, I only seem to find them at my local Henry's.  They say that they're available at Ralph's but not the three I've checked.  And the good news…their HFCS-free!
Remote Area Medical : The husband and I participated in this event last year and it was AMAZING!  If you have a day, or even just half a day, I urge you to volunteer.  It will be hard work, and you're on your feet the entire time, but trust me, it is also very rewarding work.  If you can't make it personally, at least be sure to spread the word….FREE medical for those in need (more details to come in a full post).