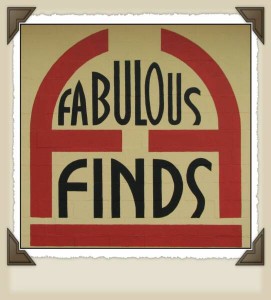 Social Couture – If you're planning a party, Social Couture should be your first stop for all your party planning needs.  They've got you covered from soup to nuts…or from decorations to plates, from napkins to nametags, from center pieces to party favors.  They can do it all: girls night out, baby showers, cinco de mayo, parties for a cure or cause, children's parties, you name it.  And let's be honest, the stuff is SO much cuter than what you can get at your local Party Barn or Walmart.
Klean Spa –  First, let me come clean (ha! I made a funny!)…I know Jennifer and I know Klean.  In fact, on more than one occasion, I've helped to prepare and sell.  That doesn't stop me from raving about the awesome scents and products.  And now for spring they have THE most amazing scent I've ever smelled… Ka-Bloom!   Really, it's like a bouquet of the best smelling flowers just exploded all over you – in a good way, of course. My favorite Klean Spa products…the Smooth-EZ Body Polish which of course can be scented with Ka-Bloom!  I have to say, Fig N'Fern is quite yummy too! And if you want a chance to win your own basket of Ka-Bloom goodies,  I'm currently running a giveaway on ConstantChatter (there's a discount code too!).  Oh and if you're local, you stop by the next Blending Bash and mix your own lotions and potions!

Kirin Christianson –  This Fab Find is a little different. This isn't a product recommendation of any sort.  Instead, it's a fun video recommendation. I met Kirin about a year ago at a networking event here in LA (well, kinda…we technically met online after the event, but we did both see each other across the room during the actual event).  Anyway…Kirin has recently started doing video tutorials to help women embrace their inner fashionistas and get a little sexier and sassier.  She's only made three videos so far, but they're all good.  My fave of the bunch is the Three Ways to Brighten Up Basic Black video.  I mean who amongst us isn't guilty of a little too much black in our wardrobe?
Coach Brooke Hobo – As I've said on more than one occasion, I'm not the most fashionable gal (hence my love of Kirin's new venture).  But, I do love me a great purse.  And now that spring has sprung, I've decided it's time to move on to finding the perfect non-winter bag – and here in LA, that's the majority of the year.  I think I found it today as I did a super quick walk through the Coach store.  I actually swore off Coach my last bag.  I find them to be a bit more expensive then I'm comfortable spending and I'm not really a fan of the HEREIAM logo thing they've got going on.  But then I noticed the new colors and bag designs and well, I'm in love with the Brooke Hobo.  With luck, I can convince my husband that it will make a perfect birth-a-versary present in a couple weeks.  Wish me luck!