Calling all my cooking friends…
A good friend of mine is about due to have baby #2. I don't believe they need much, so I figured instead of a gift they probably don't need, I'd make them some food. I figure this will make things easier for them and will be much appreciated.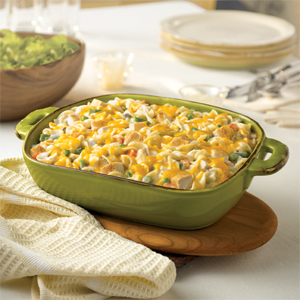 I'm thinking about things that can be frozen and pulled out when needed. I have a vacuum sealer, so I can use that. Or I can just use throwaway casserole dishes (I know, I know – they'll recycle, don't worry). To the best of my knowledge, they'll eat practically anything and aren't all that picky.
So I'm asking you, my bloggie friends, for suggestions on what to make, how much to make, and what a new #2 mom might want. Any suggestions?  Chili?  Soup? Baked pasta? I'd like to avoid something that they could pick up for themselves pre-made at some place like Costco or the grocery store.
What do you suggest?