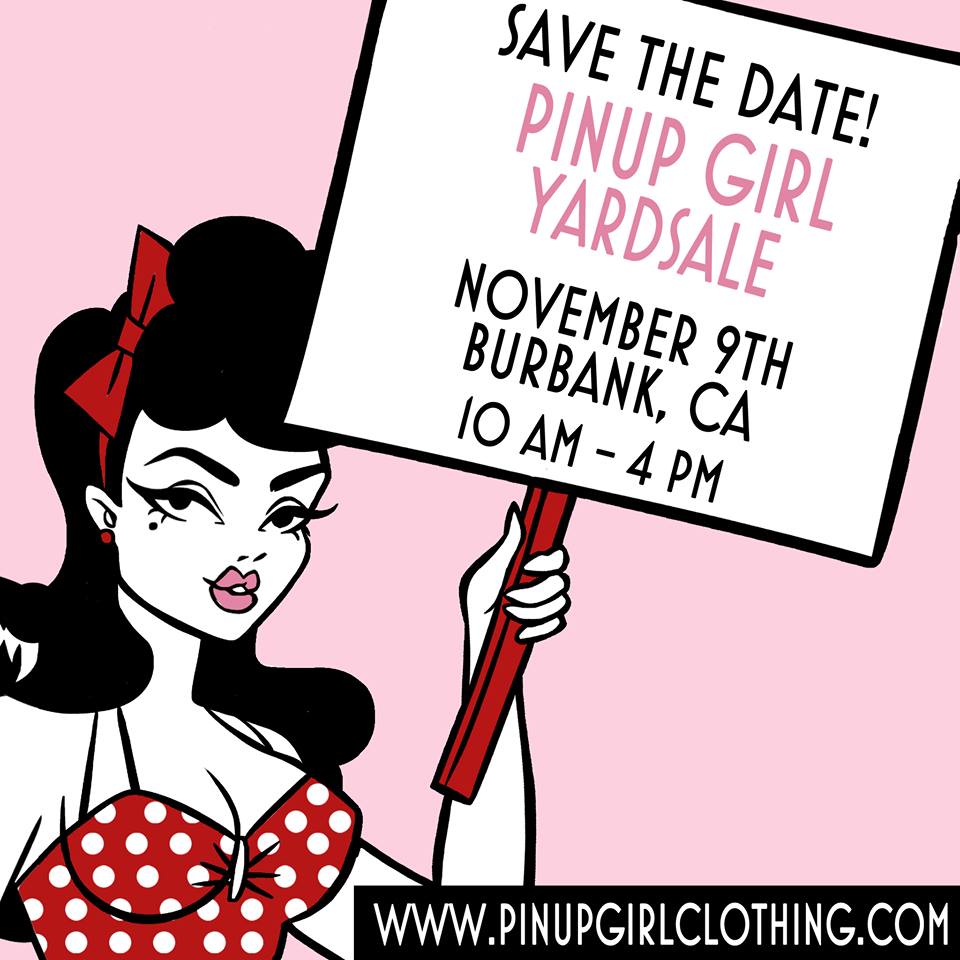 Will you be heading to the annual Pinup Girl Clothing Yardsale in Burbank, this weekend? I hear they draw quite the crowd.  And they carry everything from sizes XS – 4X.
November 9th
10am – 4pm
ATB Studios 157 W. Providencia Ave, Burbank, CA 91502
Clothes , Shoes ,Swimwear, Accessories,
Sizes XS-4X Priced from $5 – $60
Food Trucks, Music, and FREE PARKING!
Cash and Credit Cards accepted!
*NO strollers, large bags, carts of any kind.
Believe it or not, it was my husband that brought this to my attention.  Not because he has a thing for pinup girls (LOL – though who doesn't, really?). Nope, he just wants a bahn mi from the Mandoline Grill.