OWN has asked to get this out to local L.A. people/families, in case you or someone you know would be a good fit: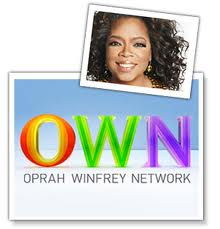 The Oprah Winfrey Network (OWN) is now casting families for an amazing new transformational TV Show!
A neighborhood support project – It takes a village
Seeking families in the Greater Los Angeles Area who are struggling with their kids:
Families must have at least 1 child age 6 to 17 who lives at home.
* Teen problems – all kinds!
* Kids being bullied – or worried parents of bullies!
* Single parents raising kids and working
* Parents struggling with their children's behavior
* Military families struggling with active duty parents
* Families dealing with sudden change –  birth, death, divorce, illness
To Apply:
Please write a brief description of your family's situation, or tell us about the family you'd like to help.
Please send ASAP – deadline at end of week!
Please include:
— Names and ages of everyone living in household
— City, and type of home (house, condo, apartment)
— 1-2 current photos
— Your contact info –  name, email and phone number
Please reference family last name and city in subject line.
Click this link to email your submission